"Wir sind nun schon zwei Mal in den Genuss Ian's toller Musik gekommen: letzes Jahr in etwas kleinerem Rahmen auf unserem firmeninternen Sommerfest und nun in etwas größerem Stil bei unserem Hoffest. Wir, und all unsere Kunden, waren beide Male absolut begeistert von der Auswahl der Songs, der harmonischen Umsetzung und der angenehm-entspannten Atmosphäre die Ian mit seiner Musik kreiert. Wir bedanken uns bei dir, Ian, und empfehlen dich uneingeschränkt weiter." HRpepper, Berlin.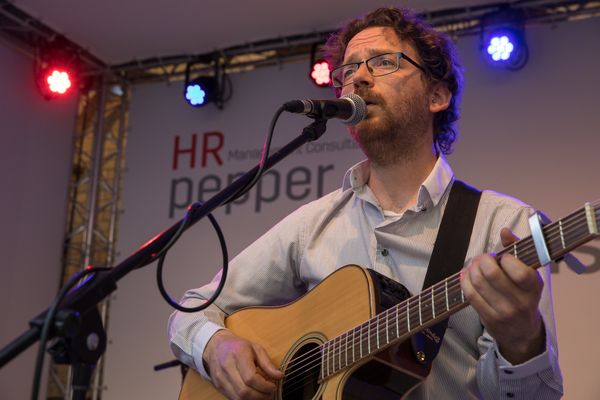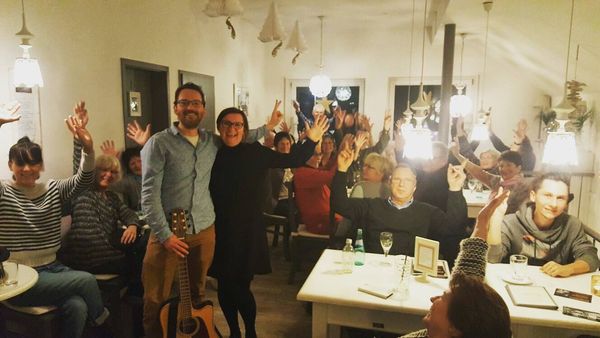 "Es war ein toller und stimmungsvoller Nachmittag / Abend mit Ian in unserem Café. Die Gäste waren begeistert vom Sound, der Musikauswahl und der Stimme des Künstlers. Gerne wieder!"
Gabi & Klaus, Cafe Brückner, Frankfurt/M.
"Wir sind eine kleine inhabergeführte Weinhandlung im Herzen Berlins in Friedrichshain. Auf unseren meist privaten Veranstaltungen war Ian Payne immer eine große Bereicherung und hat mit seinen gefühlvollen Songs unsere Gäste verzaubert. Mit seinem umfangreichen Repertoire aus den Sechzigern und Siebzigern, haucht er diesen alten Songs wieder neues Leben ein. Wir werden dich, lieber Ian, jederzeit gerne weiter empfehlen und freuen uns, dich bald wieder bei uns begrüßen zu dürfen."
Doreen Welke und Team, wein&gut, Berlin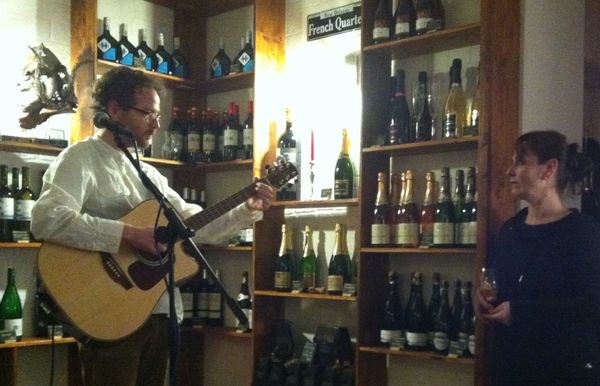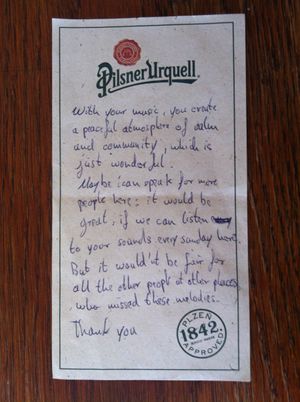 'With your music, you create a peaceful atmosphere of calm and community, which is just wonderful. Maybe I can speak for more people here: it would be great if we can listen to your sounds every Sunday here. But it wouldn't be fair for all the other people at other places, who missed these melodies. Thank you.'
"Myself, my family and friends go to see Ian play in our local pub, the Rum Runner. We enjoy his performances so much that we booked him to play for my Dad's 60th birthday. It was an amazing night. Ian plays an excellent, wide range of music and had my Dad accompany him on the harmonica! He's a great performer and we look forward to seeing him play again soon." - Jess, Retford, England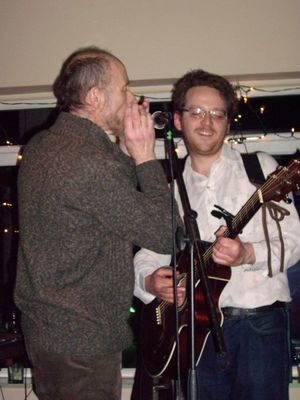 "We were very fortunate to be able to have Ian play at our wedding in Italy, and we were absolutely delighted with the wonderful contribution he brought to our special day.
Firstly, he was extremely professional and conscientious in discussing our needs and the music we liked, and he expertly refined our rough ideas on what we wanted for ourselves and our guests to create the perfect musical back drop to the day's proceedings. Ian devised and performed a special reworking of Here Comes the Sun by The Beatles for the groom's entrance through the olive trees, and his sincere, heartfelt performance created the perfect atmosphere for the rest of the ceremony.
Ian played his main set after the reception dinner as our guests enjoyed their cocktails and drinks at sunset, generating a fantastic feel-good sing-a-long as the sun went down.
What separates Ian from other solo artists is his ability to draw upon his vast musical knowledge to create sets that comprise of all-time great songs that are always imbued with musical integrity & sophistication, but that also have mass appeal, and so can satisfy the most discerning of music tastes, as well as those who simply want to cut loose and enjoy great music.
We could not recommend him highly enough, and our day wouldn't have been the same without him. Thank you Ian!"
Wes & Sarah, Serenity Camping, Whitby, England.